Kristina Vahvaselkä, Executive Director
Kristina is a member of the Board of Directors of FINFRINGE ry. and the Executive Manager for the 2021 Festival. She is responsible for finance and administration and appoints the leaders of the various teams.
firstname@finfringe.fi
Sami Rannila, Artistic Director
Sami, Chairman of the Board for FINFRINGE ry, is responsible for the festival's artistic profile and programme planning.
firstname@finfringe.fi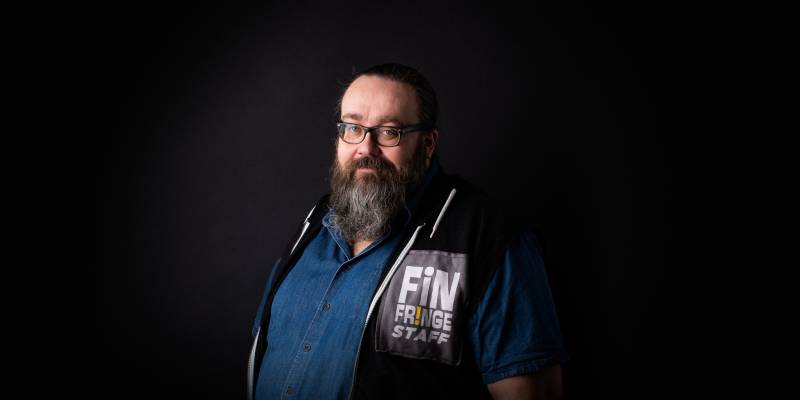 Sauli Luttinen, AD, Brand Manager
Sauli, FINFRINGE ry. Vice Chairman of the Board, responsible for the visual appearance of the FINFRINGE festival
Antton Kainulainen, Production Manager
Antton, FINFRINGE ry. board member, manages the stage and technical staff
Tove Forssell, production assistant
Tove is a festival shark of all trades, who works with various tasks at the festival.
Sanni-Leena Salonen, Marketing manager
Sanni-Leena is in charge of FINFRINGE festival marketing and social media.
Tarja Suomi, Sales
Tarja is responsible for the Finfringe sales.
Artist Coordinator
The Artist Coordinator is responsible for the performers, during, before and after the festival.
Responsible for the FFOFF programme
Plans the off-programme and is responsible for the free shows.
Jukka Aaltonen
Janne Auvinen
Minna Haapasalo
Jussi Helminen
Fia Isaksson
Mikko Kouki
Kai Lehikoinen
Mervi Rankila-Källström
Jussi Vahvaselkä
Arto Valkama